"The jagged, white-granite peaks, sparkling lakes, and wildflower-covered meadows of the Wallowa mountains make this range one of the most beautiful in the nation."
Accommodations
Enjoy the wilderness in comfort in one of our lovingly built log cabins, wall tents or a cozy room in the new Lodge.
Dining
Join us for intimate family-style meals featuring the bounty of our wilderness garden, local farms and artisans.
Activities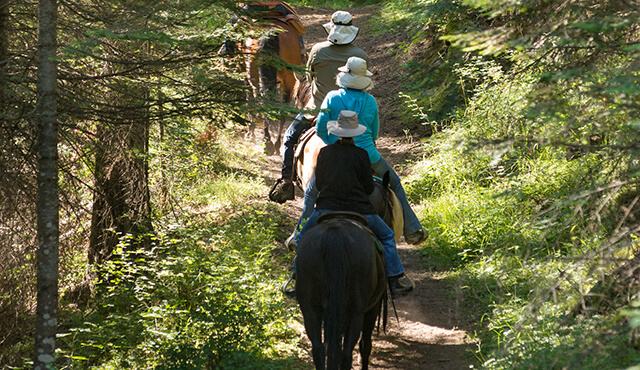 The 361,446-acre Eagle Cap Wilderness is filled with approximately 535 miles of scenic trails and rivers for hiking, horseback riding, and fishing.
About the Lodge
For more than 60 years, the lodge has welcomed visitors seeking an authentic experience in an unspoiled place surrounded by protected wilderness.
Getting Here
The lodge is located just steps from the wild Minam River, accessible only by an 8.5-mile journey on foot or horseback, or by chartered flight.
Press
Check out upcoming events, feature stories on the Lodge and more.
"The bits of wilderness left to us are only tiny islands. The Minam River is one."